Spinach and Strawberry Spring Salad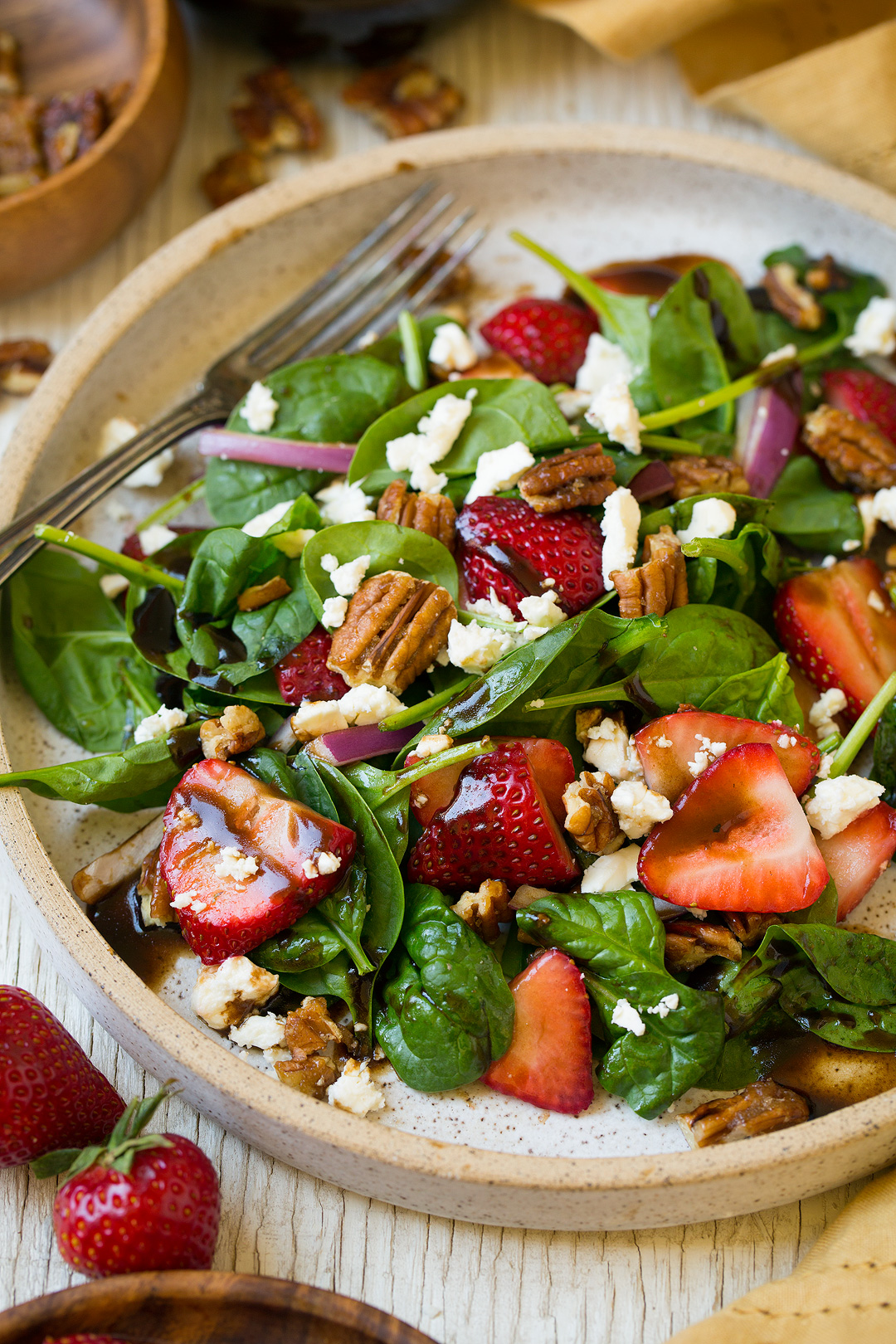 Spring is a great time for salads. Fresh produce is abundant and many good fruits and veggies are in season. Spring is also a time when a lot of people are thinking about getting in shape, losing weight, and eating better. That's why our Spinach and Strawberry Spring Salad is the perfect recipe! We use fresh spinach and strawberries as the base for this super healthy and delicious recipe. You can make a batch as a side to any meal or have it alone.
Tip: Grilled salmon goes great with this salad!
What you need:
You can really make this recipe your own and use however much or as little of any ingredient as you want!
- Baby spinach
- Strawberries, sliced
- Toasted pecans (raw are okay, too!)
- Goat cheese
- Red onion, thinly sliced
- Pre-made balsamic vinaigrette or make your own with:
- ¾ cup olive oil
- ¼ cup balsamic vinegar
- salt and pepper to taste
What you do:
1. Combine spinach, strawberries, pecans, and onion in a bowl.
2. Crumble goat cheese over mixture.
3. If you are making your dressing, combine oil, vinegar, salt, and pepper well in a separate container. Chill for at least an hour before serving, if possible.
4. Drizzle vinaigrette over salad and enjoy!
| | |
| --- | --- |
| | The Excel Chiropractic Team |