Make it a Pizza Night!
Who doesn't like pizza? It's one of those universally loved foods. It's also a great family food – it's inexpensive, quick, easy, and it satisfies everyone! But, pizza isn't always the healthiest food for us. The carbs, fat, and grease on most of the popular pizza brands is less than appetizing. So, we found an easy, fun way to have family (or solo) pizza night while remaining health conscious.
By using pita bread crusts, your whole family can get involved! Give each person their own pita and they can add their favorite toppings. If you want to skip the carbs, opting for a cauliflower pizza crust is a great option. You can make your own, but to keep things simple, Trader Joe's has an awesome, premade cauliflower pizza crust in its frozen foods section.
Pick your favorite crust, sauce, and toppings and make tonight pizza night!
What you need
Crust
- Cauliflower pizza crust (Trader Joe's)
- Whole wheat pitas
Sauce
- Pesto
- Marinara
- Olive oil and Italian seasoning
Toppings
- Mushrooms
- Tomato
- Peppers
- Onion
- Spinach
- Arugula
- Grilled Chicken
- Fresh basil
- Low fat or vegan cheese
- Other veggies or lean protein
What you do
Put sauce on crust.
Add desired toppings.
Bake at 400° for 8-12 minutes, or until cheese is melted and crust is crispy!
Cauliflower crusts may differ, so be sure to look at their specific instructions.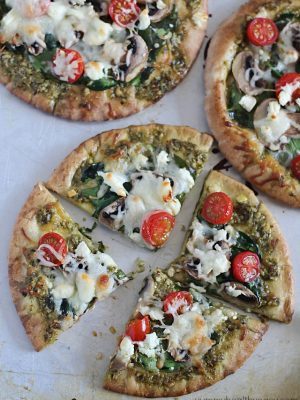 Pizza ideas
Spinach and feta with olive oil sauce and mushrooms
This pizza is very simple, but delicious! First, brush some olive oil onto your crust. Then sprinkle Italian seasoning on top. Add spinach, feta crumbles, and mushrooms. Bake until crispy!
Arugula with marinara and mozzarella
Another easy one. Just put marinara sauce on your crust and top with low-fat mozzarella. Bake until cheese begins to melt. Add arugula and finish baking!
Pesto chicken with onions and peppers
This one is sure to be a hit! There are a few more steps since you need to grill the chicken first, but once that is done just layer everything and bake. Start with pesto, then chicken, onions, and peppers. Top with your choice of cheese. Bake until melty and crispy!
Vegan
Load up your crust with your choice of sauce, toppings and vegan cheese. Yum!
BUT, if you don't have time and just want to grab a ready made pizza, we have a healthy, tasty option for you. Our friends at Strive make incredible, vegan pizzas. They are made with cauliflower crusts and fresh, nutritious ingredients. Find out more about Strive and place an order at www.strivefoods.com!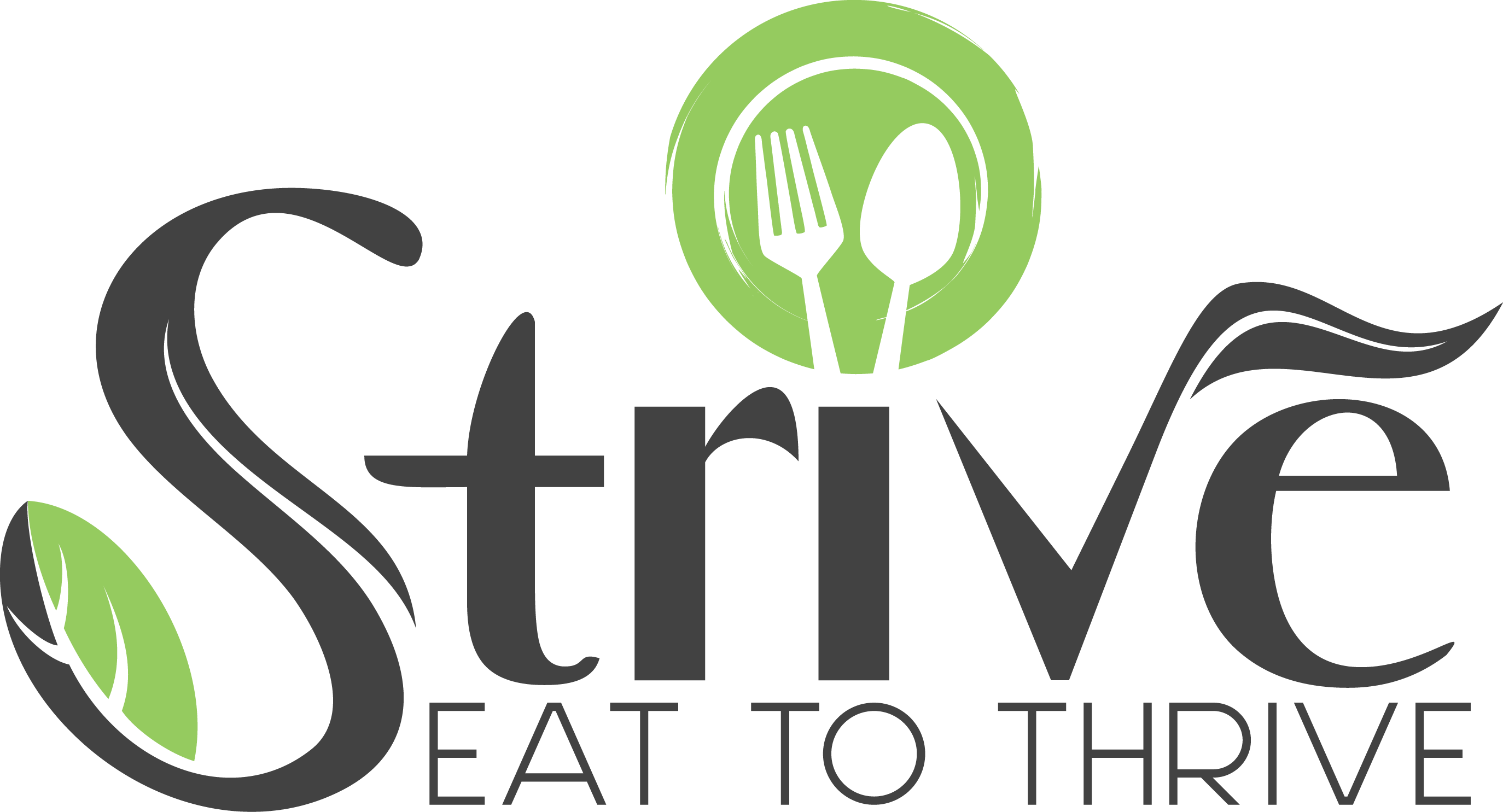 | | |
| --- | --- |
| | The Excel Chiropractic Team |