Chicken and Vegetable Pot Pie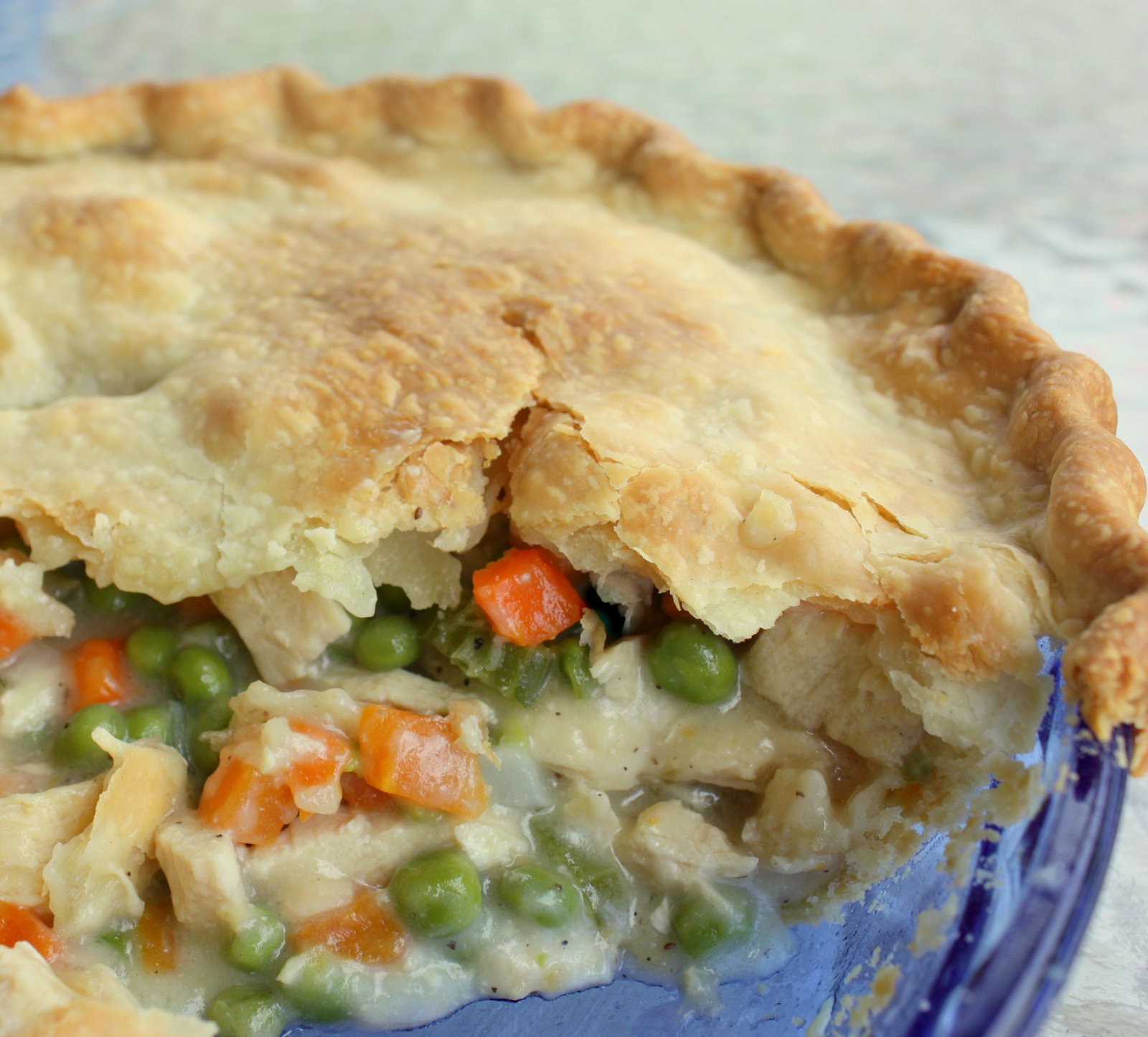 It is finally cold outside and really feeling like fall, AKA, comfort food season! This pot pie, is savory, hearty, and delicious. Perfect for warming you up on a cold day. This recipe is also a better-for-you version of the classic. Chicken pot pie isn't one of those dishes that is notoriously bad for us, but there are many ways to make it, so it's good to have a healthier option. Some chicken pot pie recipes call for heavy cream and potatoes which can significantly up the fat and carb content. By adding more veggies and subbing in almond milk for heavy cream, we cut down on calories and keep this dish relatively good for us.
What you need:
2 cups cooked chicken, shredded
2 cups frozen peas and carrots
2 cups unsweetened almond milk
1 cup cremini mushrooms
1/2 cup celery, diced
1/2 cup onion, diced
2 cloves garlic, minced
1 tablespoon fresh thyme, chopped
1/2 teaspoon salt
1/4 teaspoon black pepper
2 tablespoons extra virgin olive oil
1/4 cup all purpose flour
1 prepared, uncooked pie crust (found in the refrigerated section)
1 egg, beaten with water to make egg wash
What you do:
Saute mushrooms in oil until they start to brown, about 7 minutes.
Add onions, celery, garlic, salt, and pepper. Cook until celery softens, about 3 minutes.
Sprinkle in flour and cook 2 minutes.
Slowly stir in almond milk and bring to a low boil.
Let bubble until thickened, stirring well.
Stir in chicken, peas, carrots, and thyme.
Spoon mixture into a greased pie dish.
Roll out pie crust and cover dish. Pinch edges and brush with egg wash.
Bake at 425 degrees until crust is golden brown, about 25 minutes.
Let rest 10 minutes, then serve!
| | |
| --- | --- |
| | The Excel Chiropractic Team |